Need more passenger comfort in your city buses?
Silex's Electric Axles grant it!
extra large passenger space with 700 mm wide corridor
low floor in full length of the bus
Silex Electric Axles – optimised to 10-13 ton gross weight vehicles
State-of-the-art composite or aluminium structure 12.5m length buses weight only 13 ton, while the same length conventional steel structure buses weight 18-19ton. Silex's electric axle family targets the light weight vehicle segment, by offering driven electric axles for 8.5 ton and 6.5 ton axle load. Silex Electric Axles have been optimised to 10-13 ton gross weight zero emission full electric / hybrid vehicles, both technically and economically.
50% cost saving in 10 years of operation
Compared to alternative technical solutions (central motor, gearbox, drive shaft, differential, axle shafts):
40% less mass
higher efficiency, thus lower operating costs
Lower initial cost
Silex's electric axles are available either as parts, or in a package, integrated with the vehicles' control system.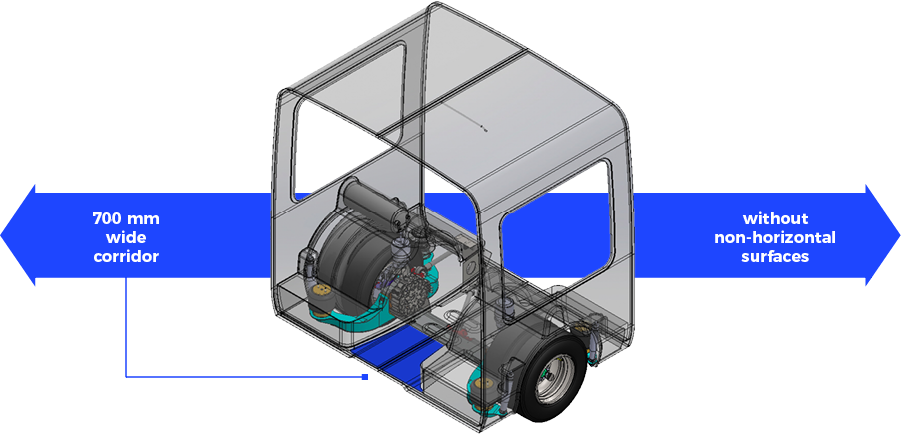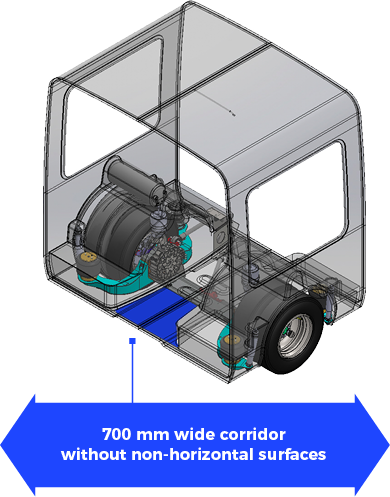 The Silex Electric Axle specially designed for electric and hybrid vehicles in the 8,5 or 6,5 tons/axle category:
8 - 13 m light weight buses,
conventional midi-buses
small trucks carrying maximum 6t load,
heavy fork lifters,
mid-size agricultural loaders.
The Silex Electric Axle provides an unbeatable solution to build in length low-floor buses since there is
no central driving motor – both in-wheel motors are integrated in the axle,
no gearbox, no propeller shaft, no differential – they are solved electronically.
Up to 300 km/day without recharging the batteries by using Silex Electric Axle
easy to integrate into light weight vehicles (composite, aluminum)
40% less weight of the axle
more space and weight for batteries
Sustainable mobility
Silex is developing* its electric axle family as an integrated power-train module to support sustainable mobility, and to contribute to the zero emission vehicles and the very latest, light weight electric vehicles development.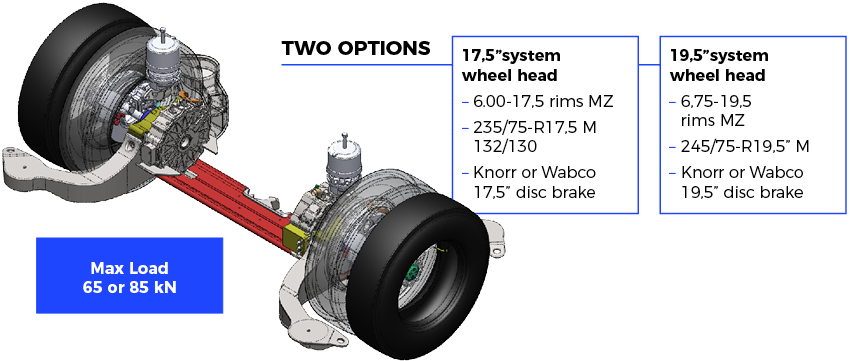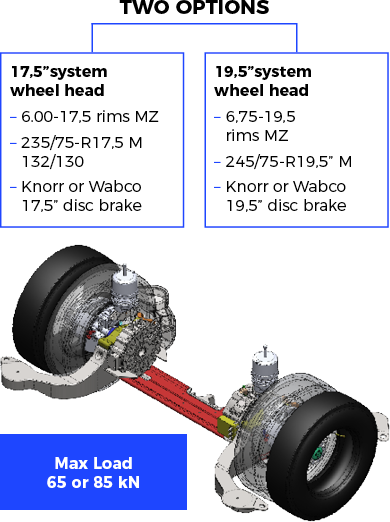 The development project has received funding from the European Union's Horizon 2020 research and innovation programme under grant agreement No 739280
* The development project is in progress. The Silex Electric Axle working prototype will be available by 2018 Q3.
---
See our other products